Let's try to give you a brief a crash course in ILO!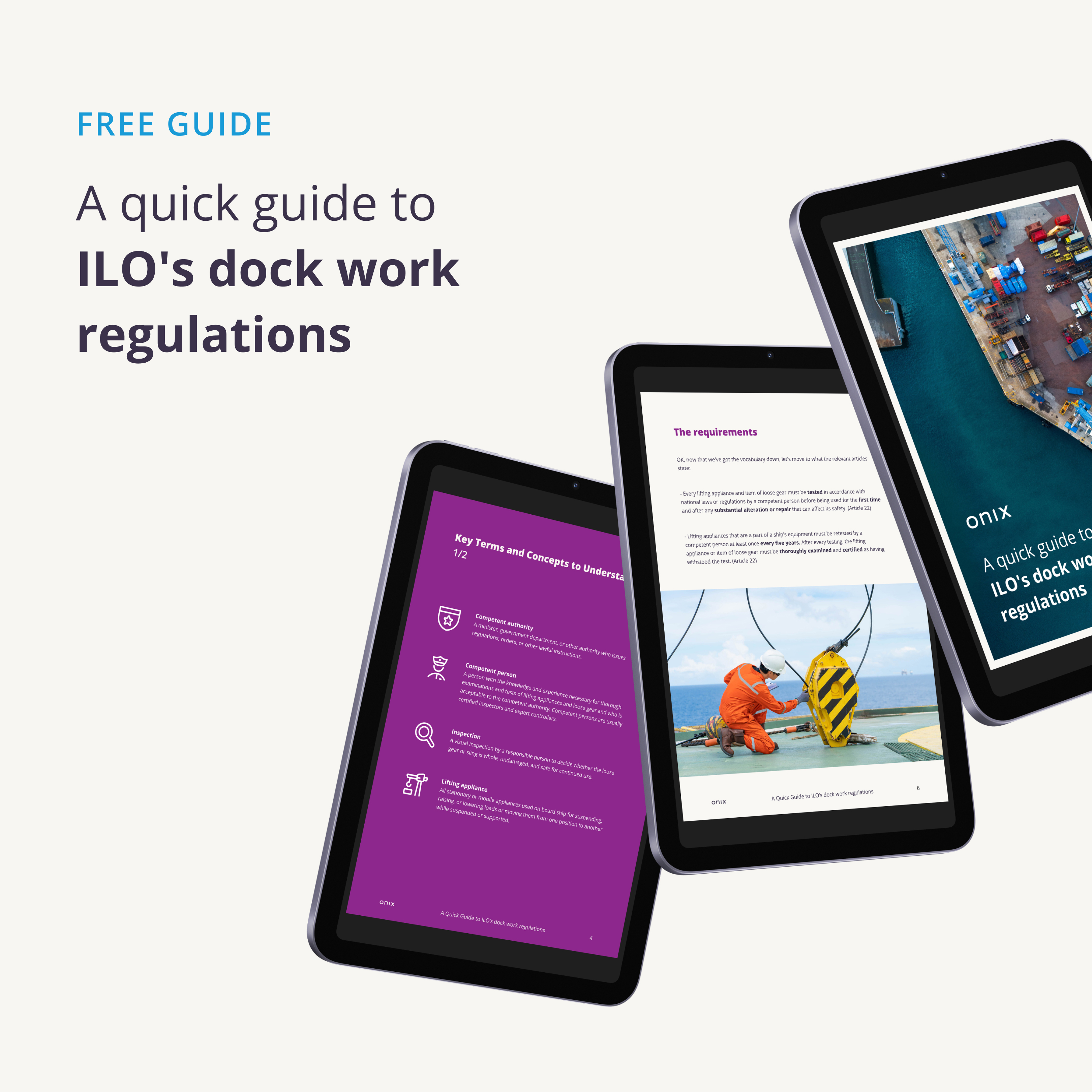 Whether you work at sea in the North or the South - safety is just as important. Many countries worldwide have ratified or built their regulations on the ILO 52.
Regardless of whether your business sells equipment, owns the equipment, or inspects equipment, this guide is for you. Let's help you get an overview!
Just fill in the form, and the guide is yours!